One place for you and your clients to view and track all fund information, saving you time and giving your clients the tools they need to stay compliant.
Ability to upload external assets, giving your clients a whole of wealth view, all in one place.
A place for you and your clients to collaborate and securely store and share information.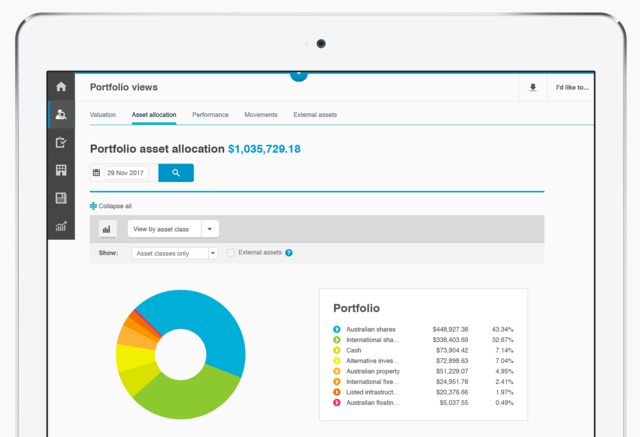 Seamless information integration via data feeds to and from your accounting software, supporting practice efficiency and provides you and your clients with a whole of wealth view at any time.
Direct data feeds to SuperMate, with two-way data feeds for BGL Simple Fund 360 and Class. Manual data downloads are also available for BGL Simple Fund Desktop.
You and your clients can also get a whole of wealth view with the ability to incorporate any external assets such as property, manually or automatically from supported accounting software.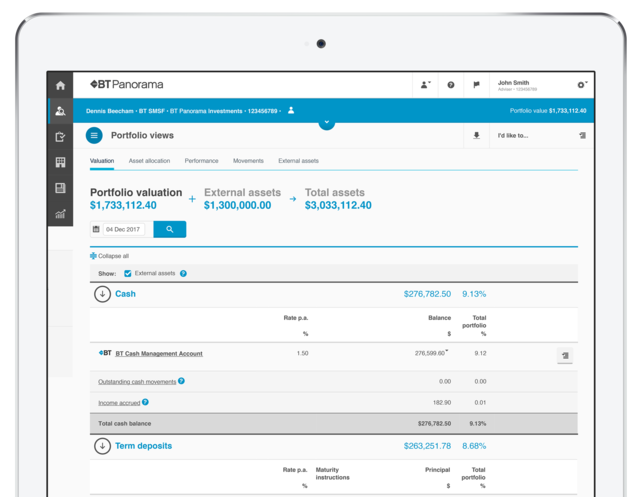 It's easy for your clients to expand their investment options or build out a diversified super portfolio with access to Panorama Investments. 
Your clients can have access to an integrated cash account, over 2,400 ASX listed securities and a broad range of professionally managed investments from Australian and Global investment managers.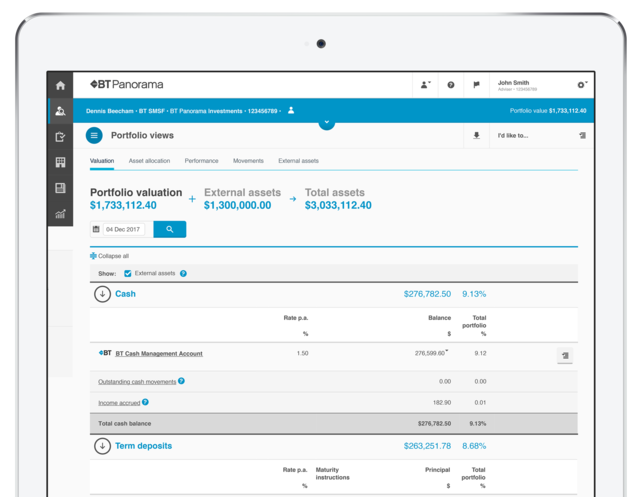 Dedicated accountant access allows both you and your client complete visibility of the account at any time.
Our secure online document library is one place for you to store, share and access important fund information. You can add a date stamp, flag documents for audit and share them with your client or their adviser.
Online access on any device so your clients can stay on top of their SMSF on their mobile, tablet or PC.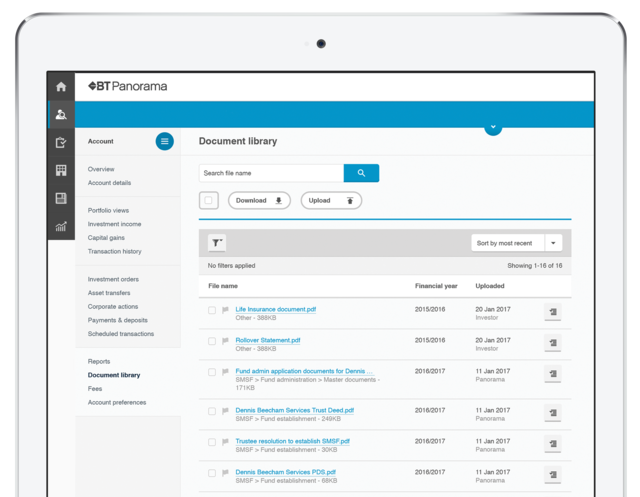 Year-end process made simple with online tax and investment reporting.
Easy access to generate a range of up to date investment reports including, portfolio valuation, asset allocation, performance tracking as well as tax information, making the year end process simple for you and your clients.