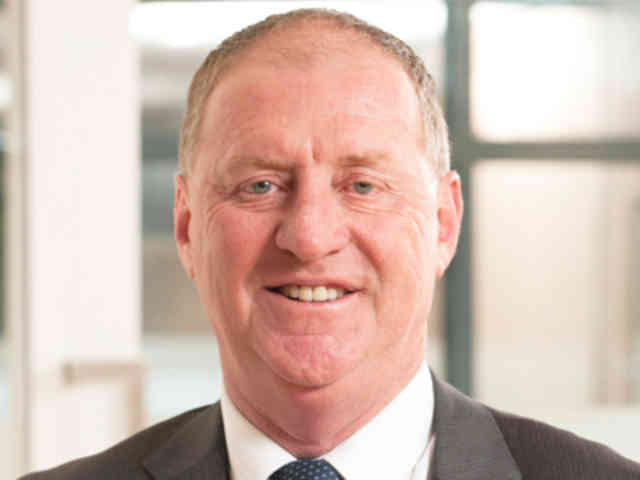 An interview with Glenn Sterrey. First appeared in The Australian, August 2018.
Adelaide financial adviser Glenn Sterrey, of Bentley Wealth Partners (BWP), says "I am an overnight success…it's just taken me 35 years to get here". Glenn has spent his entire career in the financial services industry. Over that time, he says that he's pretty much seen it all.
What was your journey into financial advice?
I first started in funds management distribution in the early '80s. Over time better and more diverse products evolved, and whilst the advice profession progressed, I always felt that I could bring something different to clients, especially around strategy, tax and portfolio construction.
So, in 2000 I bought a financial planning business in Adelaide, which I grew over the next 10 years from around $40 million of funds under advice at time of purchase to over $250 million.
During that time, I rolled the business into Tynan McKenzie a national advice business with over $5 billion of client funds and an excellent advice and client servicing model. When the business was then sold to another company, I felt it was time to make a new start. I was approached to set up a Wealth Management business for Bentleys South Australia and this business is now a mid-size advisory firm in Adelaide with 12 Partners and over 120 staff.
Can you talk about the relationship between accountants and financial advisers in your practice and how that works for the business and for clients?
Bentleys is an all-encompassing advisory business, with a range of specialist advice providers in house. Our guiding principle is – how do we best serve the advice needs and requirements of our clients?
As an example, we recently had a client seeking to sell their successful business and retiring. We held a strategy meeting with the partner responsible for the accounting and tax work, a senior specialist business tax adviser, the head of our SMSF area, and myself. We were all there for one reason, to provide the best advice and outcome for our client.
At Bentleys our client demographic ranges from Small and Medium-sized Enterprise owners and professionals to High Net Worth clients, Charities and Not for Profits. We have the ability to provide a suite of specialised services under one roof, which is of enormous value to our clients – that's what they tell us. 
How would you describe the value of advice for an adviser?
I don't think our job is as complicated as many would have you believe. My core belief is that all clients want 5 things:

Always act in my best interests and provide unbiased advice


Care about me and treat me like a person - not a number


Listen to what I want and provide realistic advice to help me achieve my goals


Show me that you can be trusted and can handle my affairs


Provide me value for the money I am paying for the advice you're providing
What is some of the advice you've given clients that has made you most proud?

There's a lot more to being a trusted financial adviser than running a portfolio, and I am really proud about some of the individual ways we've been able to help many clients over the years.

One of these moments was assisting a client to reduce their tax by over $160,000 through a reset of cost base in super, and educating a nervous couple who were cautious of growth investments due to an experience they had 15 years ago. I think my greatest compliment from a client came a few years ago when I received an email that said in so many words, "Just letting you know I'm nearing my last and will more than likely pass away this week. It's great to know post our last meeting that everything is under control thanks to you and knowing everything is in place for my partner and my kids. You've been a great financial adviser and an even better bloke."
He died a few days later and I still tear up thinking of that email.
What would you like your financial advice legacy to be?
For my clients – to make myself somewhat redundant. I'm 58 and a lot of my clients will need advice for the next 10-20 years. Our advice model is for each client to have 2 advisers (me and one other younger adviser) this means they are not solely dependent on me.
For my business Bentleys Wealth Partners – to be recognised as one of the preeminent financial advice firms in Adelaide and Australia.
For our profession - We should be proud of our profession and what we do, and I'm still a huge advocate for what we do for clients and the value we provide.
This information was prepared by BT Financial Group. It does not take into account your personal objectives, financial situation or needs and so you should consider its appropriateness, having regard to your personal objectives. Awards are opinions only and are current at the time of publication.